If you ever wanted to get into the
Portland Business Journal
(PBJ), you MUST listen to this or at least read our write up of tips from PBJ Editor,
Suzanne Stevens
. She gave so much advice that I was tempted to pull out a pen and paper in the middle of the interview and start taking notes!
Connor and I had fun getting to know Suzanne on a personal level. Self-defined as someone with a bit of "wanderlust" who loves to travel, Suzanne has lived in places as varied as Louisville, Charlotte and New York. She spent 12 years working for NPR before entering print journalism, but once she exited radio she's been "all print all the time." An Oregon Business magazine editor position brought her to Portland — a town she'd been eyeing like many current transplants. She then came over to the PBJ where she first worked as the Digital Editor and is now going on year three as Editor.
The Pitch Opportunity:
The Portland Business Journal is a weekly publication released each Friday that is revered by local business executives. Its email newsletters hit the in-boxes of movers and shakers throughout the city on a daily basis. Subscribers have the option of receiving more frequent newsletters focusing on a specific industries (Healthcare, Real Estate, Tech/Start ups).
Here's an in-depth guide:
Reporter's Pages: Each reporter's weekly section highlights news within their targeted industries. There isn't much room for PR pitches here.
Strategy: A weekly feature goes in-depth with stories and rotates among reporters. Bring story ideas for this section — it's a great way to get covered.
Executive Interviews: Even though they have a list of 2,000 local business leaders they'd like to feature in this section, keep it in mind if you have a quirky business executive.
People On the Move: You can now upload these yourself here for digital coverage. We're still debating whether or not this is the best way to get your executive news to also run in print though.
Digital Newsletter: Send your story to the relevant reporter, but also include digital editor, Andy Giegerich, so he can consider it for the email newsletter. "Include Andy on most things as he's always looking for web stories."
5 Things to Know: Also handled by Andy Geigerich as part of the newsletter. This is great for "anything that is funky or weird that might never fly as a news story." It's also where you'll read about events as they aren't frequently included in the paper or other digital sections.
Competition is High: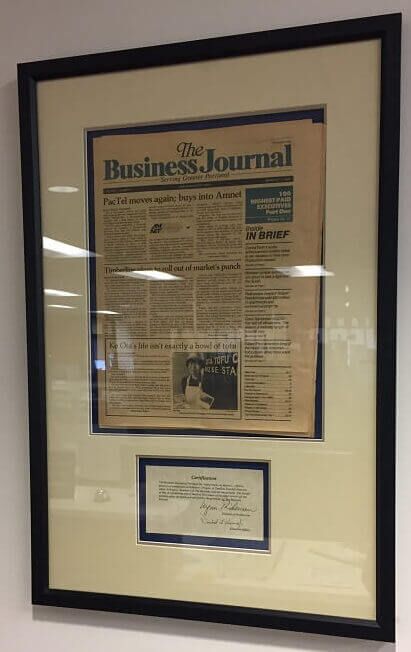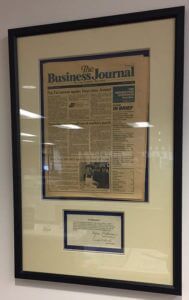 On a "good day," 200 emails await Suzanne in her morning in-box, but messages can reach upwards of 400. "That's because I'm the editor. The reporters probably get 100 new emails per day," Suzanne clarified. Make no mistake — the majority of these emails are from PRs! Everyone at the PBJ knows what they want from us, too — they even wrote an article about PR do's and don'ts!
Breaking Through:
Suzanne loves PRs who do their homework to understand what the publication covers and to get a handle on what each reporter writes about. Best practice? Know who covers each beat and include a pitch about why the PBJ should cover your idea.
Suzanne explained the multitude of new product releases flooding her inbox that lack broad appeal. "Thousands of companies are releasing new products in Oregon. Why would we write about that?" Instead, Suzanne advised adding details like expanding staff, additional funding or bigger industry trends to catch their attention.
Nut Graphs:
"Sell your story in one paragraph [less than 300 words]," Suzanne advised. "We're looking for the 'nut graph,' which tells readers what's coming if you stick with the story. We want to know if it impacts the business community."
Exclusive Content:
The prospect of exclusive content gets the PBJ really jazzed. If you haven't already blasted your news all over town, you might consider contacting the PBJ first and offering an "exclusive." But if the PBJ accepts, your story can't be placed in other media outlets — so you might float the idea by your boss or client first.
5 Reporters & 5 Beats:
Suzanne receives many pitches that are irrelevant to her role at the PBJ, but everyone makes it a daily practice to give all emails a cursory glance. Suzanne seems to be very easy going, considering how busy she is, and is happy to pass emails on to the right reporter. However, she's careful to state that she doesn't assign stories. "My seasoned staff know their beats better than I do." More specifically, here's when you'd email Suzanne:
You can 'cc her if you're worried that a busy reporter won't see it, and she'll pass it on.
Send Op-Ed or Guest Column ideas to her or Eric Siemers. "We love getting these written by business owners on a topic of interest in the news." Best to send the pitch first before investing time in writing the article.
Still not sure whom to send your pitch to? Five reporters cover five primary beats, explained in detail on PBJ's website.
Timing is everything:
Suzanne generously added that she's happy to talk through ideas, provided you call at the right time. Here's a typical week at the PBJ:
Mondays & Tuesdays: Reporters are writing and planning the stories for that week's paper.
Wednesday: Deadline Day! This is the worst day to send an email and absolutely DO NOT CALL as the newsroom is getting the paper ready for Friday's publication.
Thursday: Planning and writing day. Suzanne meets with reporters to strategize next week's stories. This is a better day to call.
Friday: Paper is in print. Reporters are working on next week's stories. This is a better day to call.
Throughout the week Suzanne is editing what comes across her desk, helping reporters organize upcoming stories, and planning future coverage.
Truth be told, getting business journal coverage can be tough. But if you remember to do your research and customize your materials before contacting them, you'll not only increase your chances, you won't inadvertently kill your future pitches as well. Oh, did you think newsrooms didn't talk? Don't be the person who sends the irrelevant pitches or calls excessively. Trust me, they will all know.