Last year Travel + Leisure featured Portland on their "America's Favorite Cities" list. This year author Katrina Hunt is doing a spin off with an interesting twist. Hunt is featuring the winners and losers in Travel + Leisure's ever-popular "Attractive Locals" category. So naturally, we had to submit a request to include Portland in the selection, clearly we possess the traits!
Below is our submission for our beloved city:
Portland, otherwise known as "Portlandia," may seem like a mystical land to outsiders. Our city motto, "Keep Portland Weird," is embedded in not only our daily routine but let's be honest, it's a way of life. "It's five o'clock somewhere" is our second motto. It doesn't matter what day of the week it is, the number one question on everyone's mind is: what happy hour are we going to? Beer, coffee and food is critical to our culture. Not to brag, but we have 149 breweries and our 2013 Oregon Brewers Festival this summer drew a record 85,000 people, about 52 percent of them from out-of-town. So evidently we are quite hip with the crowds that we draw in, we love the outdoors and we value our quality of life.
Our nature is easy-going, yet we lead driven lifestyles. You will always find a friendly face, whether you are a local or a visitor — all attributes that many find attractive. But don't be fooled by the bikes, beer drinking and hipster beards. In Portland our digital marketing community thrives with an eclectic mix of people, but we are smarter than you! We are a hub for start-ups, digital, PR, advertising and marketing agencies.
We even have our very own search engine marketing nonprofit organization, SEMpdx, that was built on the foundation of supporting local digital industry professionals and area businesses. This organization recognizes the need and importance of delving into digital and is also focused on helping out the community, which is downright sexy (we even have proof below)!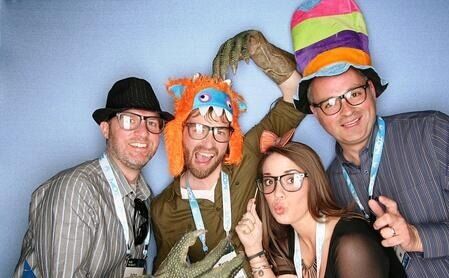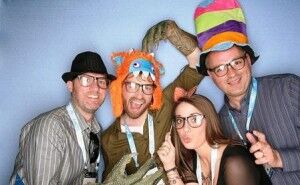 We may be "weird" but SEMpdx continually builds upon the digital marketing realm — always integrating, connecting and fostering individuals and local businesses. Our connectedness and focus on helping others is what drives people to Portland.
Let's not forget, we all know where our food and drinks are coming from (if it's not local and sustainable or triple dry-hopped forget about it); can easily get our fill of salt water, mud baths and crisp mountain air; and we don't see the sun in the winter — leaving us in great shape with healthy skin. Well, that's clearly why Portlanders are so darn attractive.