Mike & Amy Interview Mike & Amy from 99.5 The Wolf
Mike Chase & Amy Faust from the popular radio station, 99.5 The Wolf, have been darlings in Portland's country music scene for decades. It was more than just their catchy names that made Mike & Amy Rosenberg unable to resist inviting the two of them on the podcast. The Portland mainstays are so popular that when KWJJ's national headquarters sent down an order to let the pair go from their morning show post in an attempt to save money, the results were devastating. Portlanders boycotted the station, major sponsors pulled out and the station lost money. It didn't take long for the powers-that-be to admit their mistake by offering the show back to Mike & Amy. Way to go Portland!
Yet the pair still remains humble. You'll quickly gather this while listening to the interview, which is chalk full of the typical Mike & Amy banter along with their background, how working in country music has deepened and changed them, tips with real examples for PR pros, what they do in their off-time — like raise children, run
Mile Post Media
, help refugees and appear on
Portlandia
.
If press releases and talking points have you too busy to listen to the full episode, here's Mike & Amy's insight for PRs
The Pitch Opportunity: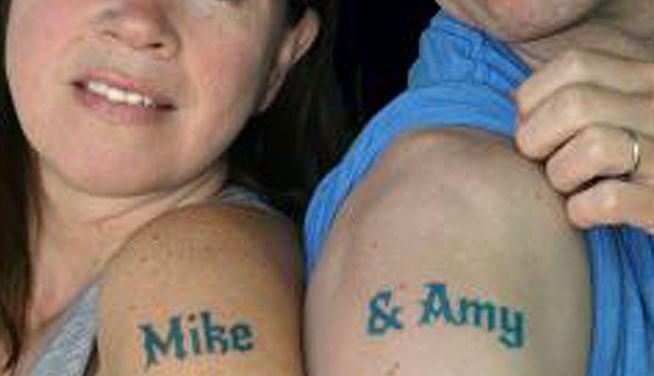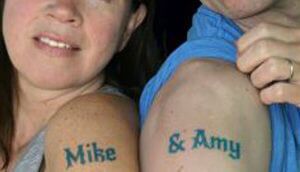 Mike & Amy star on the morning show of KWJJ's 99.5 The Wolf, Monday through Friday, 5:30 – 10 a.m. Their producer, Brook, who appears on the show quite frequently with traffic reports and more is also ripe for the pitch. Amy suggested sending a pitch to all three of them. This is not overkill; it ensures they all see it as they work as a team.
Mike & Amy's tips for PRs:
Although I'm pretty sure this didn't result as a PR pitch, a magical example is this story about how a few local emergency responders got their tires slashed while helping people during Portland's snowpocalypse. After this happened the radio hosts went through their "mental list of partners" and immediately thought of Les Schwab (duh). The endeared tire company quickly said yes when asked to give the victims free replacement tires. Mike produced this video telling all about it.

An astute PR person could have easily recognized this need and brought in their tire client. However, it's hard to pay attention to the news, what with all the press releases we have to write ????. No, this doesn't make any sense as that is our job, so it's more likely that our clients can't keep up with our quick wits (we'll just keep telling ourselves that to feel better), so here are some proactive measures you can take:
Identify a need ahead of time and get your client involved. The hosts can play it out on the air like they were just thinking about it. "There isn't anything wrong with creating a bit of a show if the ultimate goal is to help someone," said Mike.
Think about what's it for the radio station, and that means what's in it for the listeners. The audience comes before the radio station in priority.
Don't just send a product without any back story, they won't do anything with it. There is always a story. "If you send us a doughnut, let us know if it was made by veterans. Think beyond the doughnut," said Mike.
Always tying in a community or charitable aspect to every pitch is the most basic thing you can do. But drill down into the details. The story, and necessary radio content, is in the details.
Call the number that people call when trying to get on-air if its really timely: 866-239-9653. "We might do it!"
Like most people these days, the team prefers email over calling. But its easy to skip an email so Amy advised sending pitches through old-school snail mail. Since they don't get too much mail anymore, it's sure to stand out. Whether or not they'll talk about it on air comes down to a story that involves "humor and heart," according to Mike.
"Create something that is more than a press release. Everyone is looking for content. Give us something that will work for us to talk about. We'll never cover just a new product," said Amy.
Here is a great line that Mike said to sum it up: "We want ideas, stories. We don't want press releases."
If voice-overs and portfolio reels have you too busy to listen to the full episode, here's Mike & Amy's insight for media wannabes:
When Mike brought the morning show opportunity to Amy, she didn't have any radio experience and still hasn't received any formal training. The inherent talker is comfortable letting her work husband "run the board," which sounds really important and techy so I'm not even going to try to learn what this is either. I'm with Amy!
Another dreams-do-come-true story that Mike mentioned was that Daria from 94.7 had created such a good rapport from calling into the station that she was able to 180 her lifeguarding career into a full-time radio gig on 94.7.
If you are worried about being pigeon-holed into a specific genre, don't be. Mike has worked at all types of stations from Top 40's to alternative rock as the first morning show guy at 94.7. He says that sticking to just one genre isn't necessary. Just be careful not to offend different groups of people, which Mike has done with his loud mouth.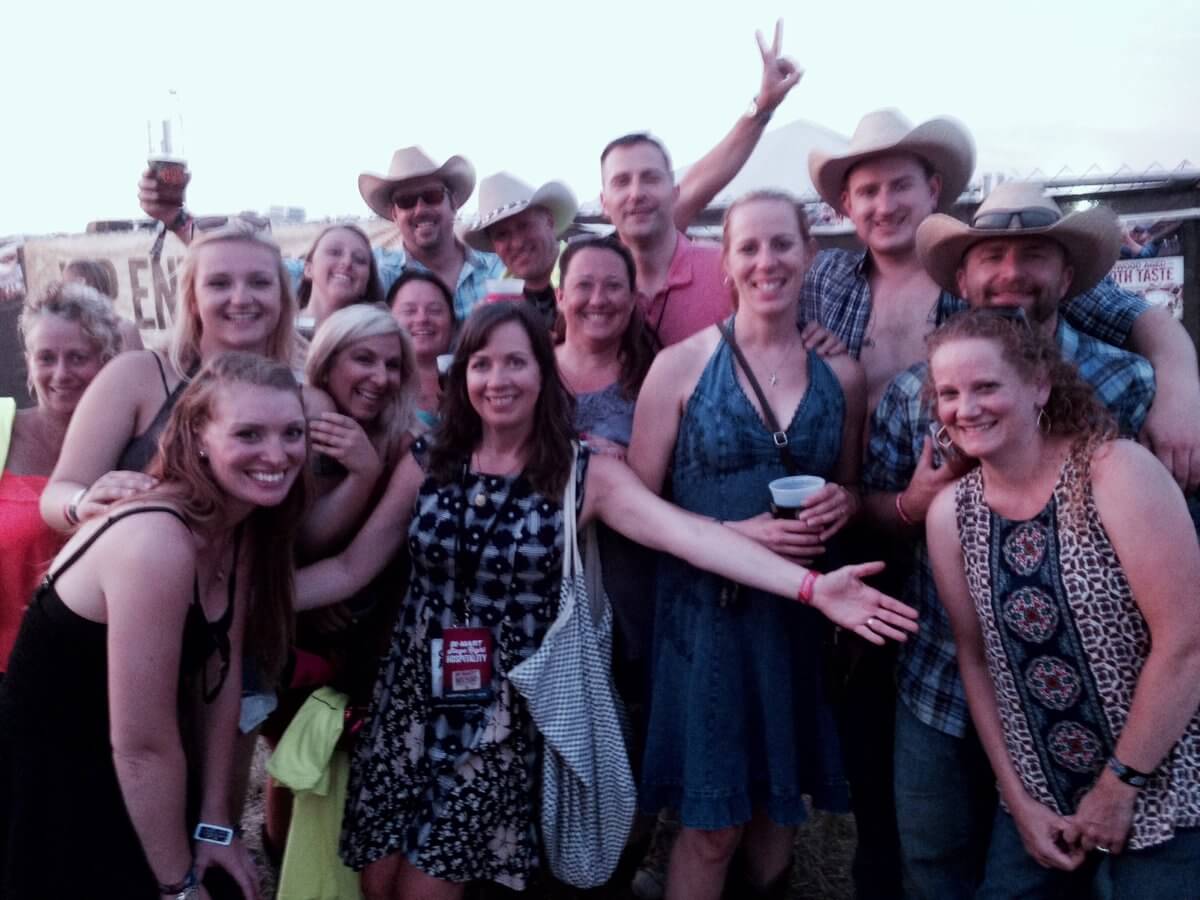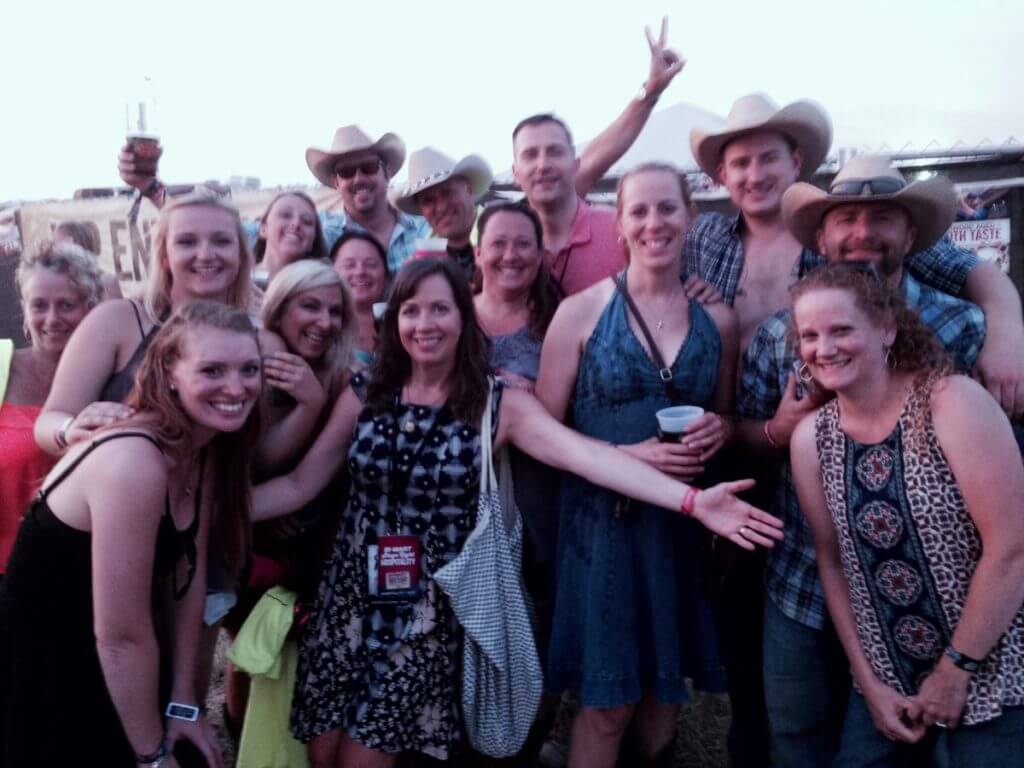 The pair go into detail about learning a new audience and understanding points of reference that may be counter-intuitive. This topic is valuable for any marketer who works with multiple demographics. "If you ever [stray for a minute outside of] your social group, you can't help but expand as a person," said Mike. He's engrained himself so deeply into his audience that he was honored to be the best man in a listener's wedding. "It's not really a job, we connect with people through our show."