DJ Wilson, Leader of KGW Media Group, Right in Time for Women's Equality Day
DJ Wilson always wanted to run things. And run things she does as the head of KGW Media Group. We're honored to bring you this episode — which we recorded in the middle of the craziness that the eclipse was supposed to bring to Oregon — in time for Women's Equality Day this Saturday.
DJ truly is a "badass," as Connor calls her, so there couldn't be a better person to highlight in this capacity. This July marked DJ's tenth year as President/General Manager of KGW Media Group, which represents more than just the revered NBC affiliate, KGW, in Portland. The publically-traded, multi-media platform runs multiple stations throughout the Pacific Northwest.
From Playing with Barbie to Studying Barbie's Business Model
When asked how she took a sledge-hammer to the formidable glass ceiling, on the surface it appears that the ceiling didn't really exist for her. But of course this is untrue since the ceiling exists for all women. We still make less on the dollar than men — facing barriers to leading organizations, opening companies or breaking into certain industries.
However, the ceiling didn't keep DJ at bay. Never one to be labeled as shy, DJ put herself in front of many opportunities, holding on like a prize-winning rodeo rider. But she brings the way in which she was raised into this discussion about her rise to the top. She was fortunate to have parents who presented everything to her as if it was given that she'd have equal opportunity. Her Dad played a major role, telling her that in addition to playing with Barbie, she could study up on how Barbie became a business enterprise.
While she has worked in news her whole life, DJ "came up on the the sales and marketing side" because she "always wanted to run things," she says.
Acting "As-If" and Participating in the World
DJ said she always put herself in situations where others could see her filling the role she wanted. This is a little more than just being in the right place at the right time. It's about always being prepared to jump in whenever needed, ready to tackle whatever the day throws your way — whether that is through dress or a mental attitude stemming from an inherent belief in yourself.
She secured her first job in a Seattle elevator. Freshly graduated from Washington State University's (WSU) Edward R Murrow College of Communication — where she worked with a group to start the Murrow Symposium for budding communication professionals, which is now morphing into its 43rd year — she bumped into a friend she'd served with on the committee. DJ must have really impressed this woman because she called her friend who was working at KIRO TV that very day to open the employment door for DJ. "I had a job by that Friday," she recalls.
We move the conversation along to the important point that simply getting out of the office or house might be all that is needed. You never know who you'll bump into or what opportunities will arise by simply setting foot out the door. "Just showing up is half the battle," DJ says.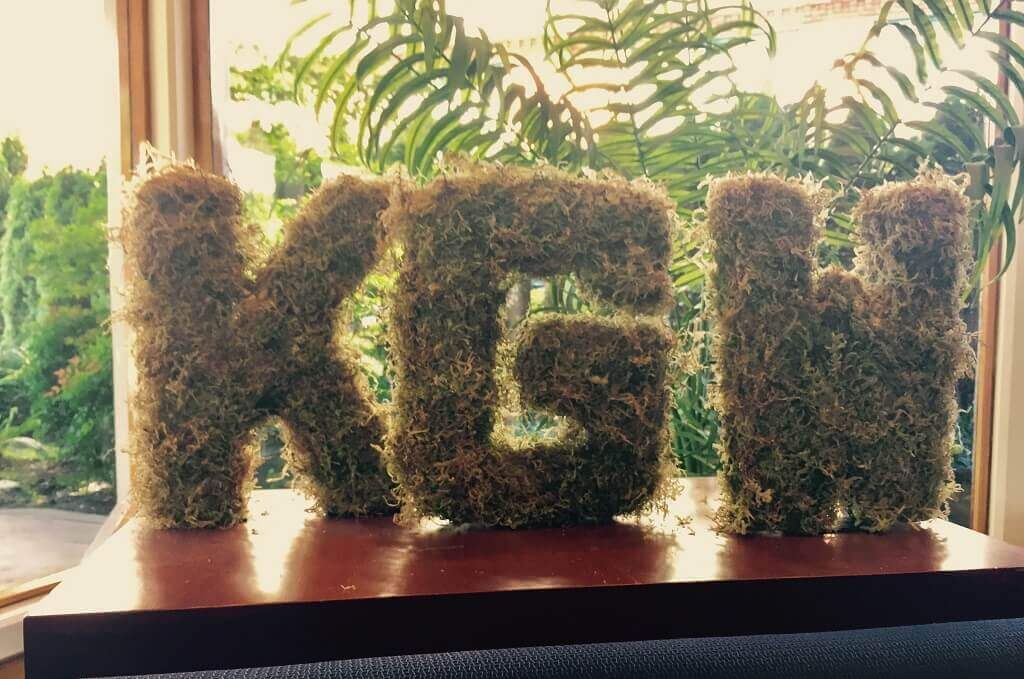 KGW's Shifting Employment & News Model
Securing a television position in a larger market like Portland or Seattle used to be an arduous process. After graduating with a journalism or communication degree, candidates were expected to cut their teeth in a small market before being welcomed into the larger pond. But the integration of digital reporting that's now expected to be packaged with traditional reporting is causing KGW to consider candidates coming directly out of colleges that have top-notch programs, like WSU.
"We know who has the most potential," DJ says. Solid digital skills mean candidates could take the fast track to larger markets, bypassing small town U.S.A.
"Cassidy Quinn [our first PR Talk media guest] is the poster child for this, we found her on YouTube," DJ says. While apparently a few "legacy journalists," as DJ calls them, raised their eyebrows at this development, Cassidy continues to prove herself. An example of a multi-skilled journalist (MSJ), DJ recalls a time this winter when Cassidy went out alone to film herself snowboarding. Reporting and snowboarding at the same time without any help from a photographer makes me tired just thinking about it. Needless to say, KGW is sending Cassidy to cover the Olympics this year.
Today the station highly values additional content created alongside a reporter's traditional content. Of course stations expect reporters to fill all roles, however I'm thinking this is another avenue for PR professionals to explore — a testament to the significant need to maintain our social and digital media skills to offer alongside traditional earned media placements.
Getting it Out Bypasses the Stagnation of Quality Control
How does one stop a camera from shaking when filming yourself snowboarding? It doesn't really matter anymore. Apparently getting the news out is more important than production value, depending on what type of story is being highlighted. If it's a fun, silly piece, perfect production can wipe out any emotional appeal or real-time reporting effects.
Of course there is a time and place for causal reporting. When spotlighting news that can only be taken very seriously, such as human trafficking, there is no place for gimmicks, DJ strictly adds.
"But there are times when we shouldn't take ourselves so seriously. When we can have fun," DJ says.
And fun is definitely in DJ's repertoire. This warm woman doesn't hold the stiff briskness expected from most high-powered executives. She was happy to lend her time, touring us through the newsroom on our way out the door, offering hugs as parting gifts.
My last question, unfortunately off-air, was in response to her nonchalant mention of weekend eclipse work. I wanted to know if she worked all the time. "I know how to play hard too," she comforted. I have no doubt that this is true, which is why I'll be keeping this mentor's contact information in my back pocket.
About the guest: DJ Wilson
DJ Wilson is president and general manager of the KGW Media Group in Portland, Oregon, a position she has held since July 2007. Previously, she served as vice president and assistant general manager of the Belo Media Group in Seattle; KING-TV (NBC), KONG-TV (IND) and NorthWest Cable News in Seattle/Tacoma and president and general manager of the Belo Media Group in Spokane, Washington; KREM-TV (CBS) and KSKN-TV (CW). Read more from the Portland Business Journal Bizwomen bio.
Connect and follow DJ on social media:
In such a fast-paced, multi-faceted work environment, it can be tough to stay on top of everything. dapulse is the collaboration tool trusted by businesses of all kinds to help cut down the clutter and streamline productivity. Learn more at dapulse.com and signup for a free trial. You'll see in no time why so many teams around the world are choosing dapulse for their project management needs.
PR Talk listeners can use the coupon code BetterExecute for a 15% discount.
Throughout Oregon and Southwest Washington, PRSA provides members with networking, mentorship, skill building and professional development opportunities – whether you are a new professional fresh out of college or a skilled expert with 20 years in the industry. Check out PRSAoregon.org for more information on how membership can help you grow and connect.