The secret to getting coverage from KGW's (NBC) Cassidy Quinn is to DARE her!
We recently had the privilege of sitting down with KGW's lively Cassidy Quinn as our first media guest on Veracity's ChalkTalk podcast. This hour of gab is full of engaging stories about Cassidy's life as a busy media personality for three KGW shows and country music station, 98.7 The Bull. Cassidy walked us through her busy schedule, giving real examples of what works and what doesn't work for PR. The general public would even be entertained to hear funny TV stories and learn how this "weird social media kid gets a job at a TV station and doesn't get fired."
If press releases and talking points have you too busy to listen to the full episode, here's Cassidy's insight for PR pros:
The Pitch Opportunity:
Cassidy reports live entertainment segments on KGW's weekday 11 a.m. (Portland Today) and 7 p.m. (Live@7) shows, does traffic for KGW's 4 p.m. show and fills in doing whatever else is needed in terms of reporting for the station. Cassidy is also a weekday radio show host for 98.7 the Bull. In her spare time, she posts three different videos (vlogs) on her YouTube channel each week. We don't know about pitching the vlog, but it's good to support her by subscribing to it and get a feel for how you'd build up a rapport with her — possibly providing small talk banter for those long "hurry up and wait" TV times if you ever get to go out on a shoot with her.
It's helpful to realize that Portland Today has a little bit of a different focus than Live@7. While they are both entertainment shows, Portland Today aims to bring their audience a learning opportunity or something to take away from each segment. Whereas Cassidy's Live@7 segment is called "PDX Tonight" — so she's covering something that's happening that night — think parties, concerts, events, sports, etc.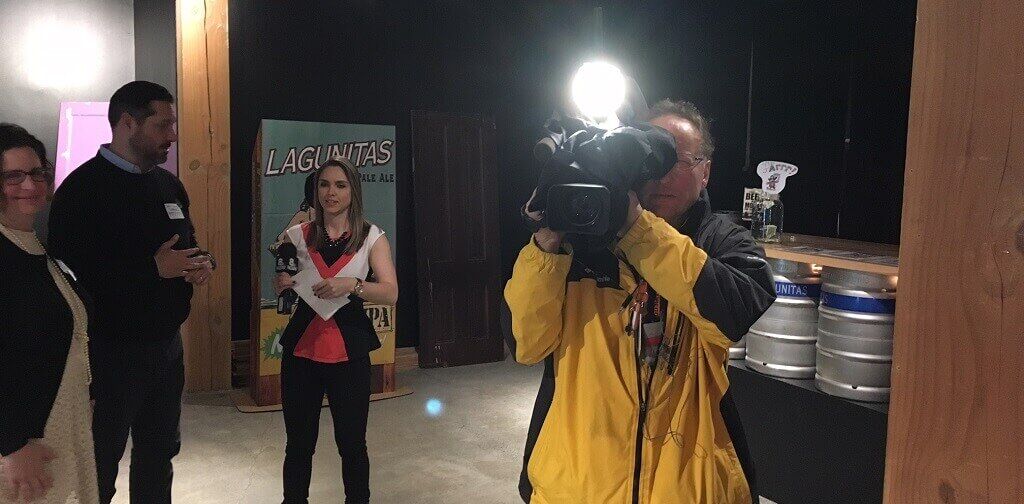 Cassidy's thoughts on PR pros:
Cassidy says that she actually likes PR people. She has to organize ten live shots per week, "a ridiculous amount of segments when you think about it," and relies on PR people to help some of them run smoothly. She especially likes working with the same PR people multiple times because the relationship that forms creates segments that appear effortless.
Cassidy's tips for PRs:
Cassidy receives hundreds of pitches from earnest PR folks like us each day. Make sure your email stands out with these tips from Cassidy:
Clearly list the date of your event towards the top of the email.
A straight-forward "who, what, where, when" format works best.
A subject line that's to-the-point helps her search in her inbox later to access the information.
Sending multiple emails on the same topic is not a bother. It's fine to send an idea early but it needs to be followed up on, like the week before, because Cassidy is not planning her schedule months before your designated date.

Cassidy's PR Pet Peeves:
Don't try to make the news coverage you've just landed into a commercial. "We still want to be journalists and control the content." She says that talking points are helpful but understand if she can't get to every question or may stray off your designated topic.
She doesn't want to retrain people she's already worked with on the nuances of working with TV. Things like needing visuals — for example showing food or someone cooking at a restaurant — and needing close parking for the live shot truck are consistent requirements that do not change.
"Calling a million times is not enjoyable,"
Cassidy jokes while noting that email is best. Prying led us to discover that she doesn't even really check her desk phone. Her work cell phone is where you might get a text message to her about something practical, like parking details, if you are already doing a live shot with her. She said that sending a short, quick pitch via text is okay but it should also be delivered via email as well.
If voice-overs and portfolio reels have you too busy to listen to the full episode, here's Cassidy's insight for media wannabes:
Cassidy frequently mentioned that she didn't have any experience in news media, leading us to wonder about the requirements for landing a media personality job. She said that the reasons people are able to secure media jobs these days are changing. While still important, its not just about experience anymore. Personality can actually help newbies land media jobs even if they don't have much experience.
If the person is able to adapt and learn new things, such as new technology and social media, they'll have an easier time getting in. Cassidy points to her role as a traffic reporter. "I'd never reported on traffic before in my life and so far its worked out OK."
A gentle caveat is that while Cassidy is optimistic about the newcomer's chances of landing a gig like hers, she is distinctly talented, whether she recognizes it or not. Plus, there aren't too many of these openings to go around. So at Veracity we're happy with the press release-pitching, talking point-wielding side of things. And we don't know why you wouldn't be too.
About the guest: Cassidy Quinn
Cassidy Quinn reports on events going on around town on KGW News at 4 and Live at 7. She is also a video blogger (check out her YouTube Channel) and late-night FM DJ, who loves sports, travel, and technology, and is a bit addicted to social media.
Connect and follow Cassidy on social media: