Before there were media monitoring services, PR pros had to spend a lot of time and budget tracking coverage. Thankfully, plenty of PR software no longer requires physically "clipping" newspapers, listening to the radio to record mentions, or even capturing TV broadcasts with pictures.
Times have changed, and luckily the industry has followed trends by developing software that works as an organizational tool for all the behind-the-scenes tasks, such as: gathering media contacts, reaching out to journalists, monitoring coverage, drawing out analytics, and more.
Using PR software for all the ins-and-outs of campaign management is highly recommended for any PR pro who desires efficiency.
Using Software in the PR Campaign Process
To explain why PR departments need PR software, I will show how it assists during a typical PR campaign. Let's pretend my client is opening a Latina-owned vegan Mexican restaurant in Saint Louis, Missouri. With her recipes being culturally based, along with celebrating the history of vegan Mexican cuisine, there are many story angles to work with.
Defining Focus Through Detailed List Creation
The first thing we would do, after gathering the pertinent information, is create a press announcement that shares a glimpse of her story. Then it's time to consider where it will go — this is when we use the handy dandy PR software — by searching for outlets in specific areas (greater Saint Louis area) that cover our topics (Latina/restaurant/food/vegan). We are using our software to thoroughly define our search to generate a more thoughtful media list resulting in media contacts covering these themes.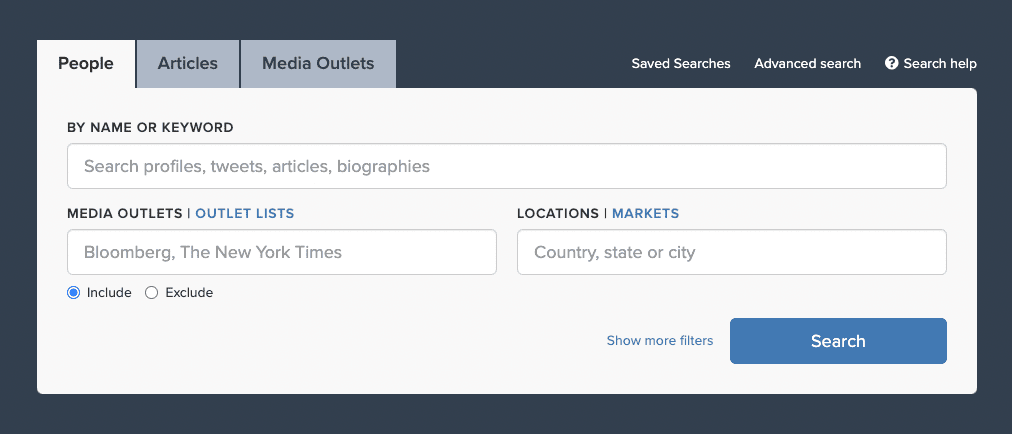 Sending Pitches with Stealth
By sending customized pitches to the curated media list through the software, we can track when and where the announcement was sent. Some software shows when media contacts have opened emails, but some journalists don't allow this capability, and opening isn't the same as reading. Tracking date and time are still relevant even when tracking open rates to ensure we send follow-ups promptly.

Tracking and Capturing the Coverage
After sending the pitches, responses and pick up are coming in from journalists who want to publish the announcement and interview the owner for a bigger story. YAY! But as PR pros, we remember that even when editors say they want to post something, it doesn't mean it is a done deal until it is published. Thankfully, our software tracks stories that have landed in print, broadcast, or online. Using keyword searches and location tracking, the software can find where the announcement is picked up, who is sharing it, and how many people have seen it — all information we can store for later.

Providing Quality Results for the Client
Now let's fast forward to the reporting phase. As PR pros, it's imperative that we demonstrate the coverage and positive visibility we get from any campaign. Creating a campaign coverage report through the software allows us to input analytics, including: days published, audience reach, website domain authority, and other significant metrics tied to campaign success.
Veracity's PR software tool is Muck Rack, which has a new feature that integrates google analytics to compare website traffic to campaigns. This feature could be the new way of showing quantitative results — something that isn't so easy to do in PR. Learn more about Muck Rack and its new features from the company's VP of customer success on this PR Talk episode.

Always Have a Backup Plan
Not only did PR software help open doors for the campaign, but it also made the campaign flow efficiently. While this example highlighted the benefits of using PR software, it still can have some errors. Sometimes the wrong contact is populated or coverage is missed. The software company can address these errors, but practicing backup measures in PR is always good, like double-checking your media lists against the media websites and updating media lists often. Overall, PR software saves time, allowing space for other client campaigns, which is the perfect reason to use it.
PR Software Brands
Some popular PR software includes: Muck Rack (learn more here, we love it!), Cision, Agility PR Solutions and Meltwater. With tons of options and more features than I mentioned, it can be hard to choose the right PR software for your needs. On top of that, learning how to use it can be a headache. I suggest asking the customer support team questions about the software's features, using any available demo options and comparing software prices with the budget in mind. The willingness to put in a little time and money, to save time and money in the end, is an excellent start for a PR department wanting more efficiency.